Jeep Clubs in Wisconsin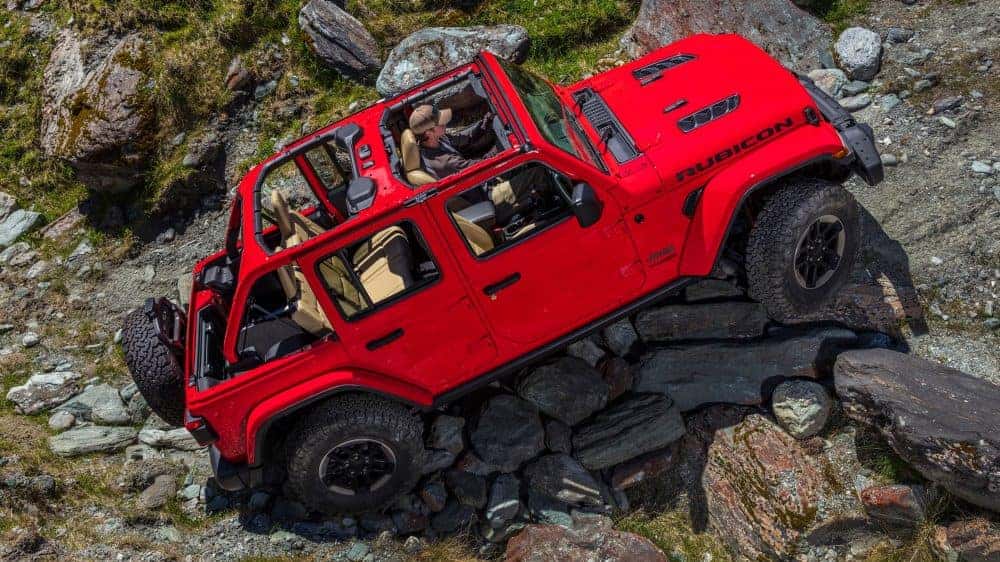 Every Jeep that comes with a Trail Rated badge, 4×4 systems, towing capability, and fuel efficiency is built to keep you out and about for even longer. With the trail rated badge, you know you will be getting a vehicle that is capable of traction, water fording, maneuverability, articulation, and ground clearance. With the unique Jeep 4×4 system you can easily take on any terrain, be it mud, gravel, pavement, snow, or sand. There are also many 4×4 systems to choose from. This helps to keep it easy to find the perfect match for you. While towing capability may range from model to model, the typical average weight would be 2,000 pounds. This is perfect for bringing along a boat, four wheeler, or any other bit of equipment you may want/need for your next adventure. Many of the engines found within a Jeep are fully loaded for adventure and can even take you that extra mile with a fuel tank capacity of 13.5 gallons on average and a fuel economy rating of 22 miles per gallon in the city and 31 miles per gallon on the highway.
Why join a Jeep Club and what is it?
A Jeep Club is a group of people that come together for their love of Jeeps to explore, raise awareness for trails and adventures, and to share knowledge amongst each other for the best off-roading practices. If you join a Jeep Club you immediately gain access to more trails, a wider range of knowledge and experience, and a large group of friends that enjoy the same activities as you. When you join a Jeep Club you instantly gain some friends to go off-roading with, as well as the chance to make a difference on a larger part. Many Jeep Clubs will not just give you access to more off-roading opportunities, friends, and knowledge, but they will also give you a chance to give back. Jeep Clubs can be known to stand up in their community to preserve wildlife and also to keep the trails maintained for future explorers.
Overview of clubs in Wisconsin and how to know which is right for you:
To find the perfect club for you or for you and your family keep in mind all the different parts that make up a club. You will want to look at the size of the club as smaller ones may mean closer members, but could also mean less organization and may not be as serious as a larger club. You will want to look at the age of the members. A group with a lot of children may not be as adventurous as one with just adults. Even a group filled with retirees may give you a different experience as they may be more likely to go further and stay overnight in places. Some clubs may require you to commit to certain activities and meetings, so you want to keep an eye on what you can and cannot participate in. You will also want to look at the trips and events that are offered and make sure that they are something you would actually enjoy. Lastly, you will want to make sure that the club's philosophies line up with your own.
Great Lakes XJ
This group is family friendly with no mandatory meetings. The Great Lakes Jeep Club are committed to the environment and to sharing knowledge among other Jeep off-roaders.
Legendary Civilian Jeepers
These Jeepers are family friendly with meetings every second Tuesday of the month. To stay enrolled, you must go to one meeting, one trail ride, and one event of your choice, minimum. They hold many events and look to fostering the next generation of Jeepers.
Mad City Jeep Abusers Group, Inc
This club is open to all four-wheelers, is family friendly, and holds meetings every second Tuesday of the month. To be a part of this club you must be a WOHVA member. This group likes to simply hang out and explore the trails.
Wisconsin Off-Highway Vehicle Association (WOHVA)
This club is family friendly, open to all four-wheels, and holds a meeting bi-annually. This group works to promote education, safety training, and environmental awareness. They hold many fun camping, exploring, and educational events.
Take a look at the new inventory of Jeeps we have in stock!