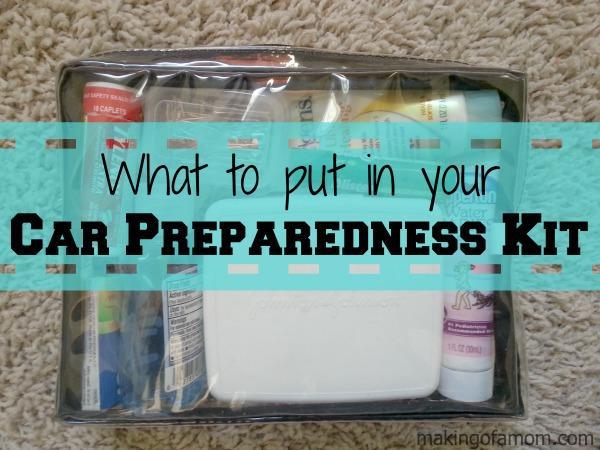 Have you ever been on the road, whether it is a road trip or a quick errand, and find yourself needing something from home? This happens to my family quite a bit. We noticed it was the same things over and over again, so one weekend we decided to put together this Car Preparedness Kit. If you go to the travel sized supplies at your local grocery store, putting together this kit will be quick and easy.
Emergency preparedness is an important topic to discuss. While you should always carry an emergency kit in your car, this preparedness kit is more for the day-to-day items you might find yourself wishing you had in the car. Here are the items I suggest adding to your Car Preparedness Kit.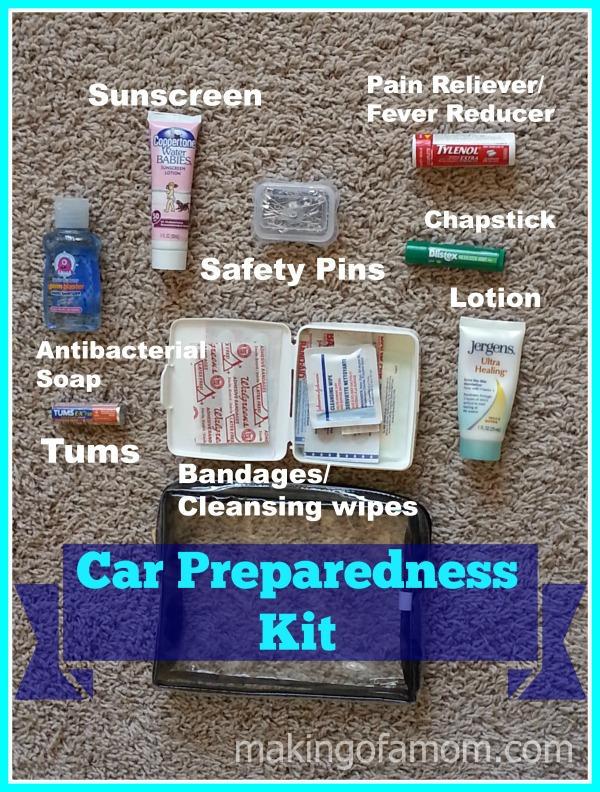 Bandages/ cleansing wipes

Tums

Antibacterial Soap

Sunscreen

Safety Pins

Pain Reliever

Lotion

Chapstick

Neosporin

Feminine products

Diapers

Baby Wipes
Sometimes we find that we leave our house so fast that we have forgotten to do some 'getting ready' essentials. These items just stay in the car in case we need them. These things are minty gum, deodorant, mascara, eye shadow, a brush and hairbands. These things will usually take care of everyone if they ran out the door before they finished getting ready in the morning.
What types of preparedness items do you have in your car?
Stefanie is a wife and mom to three cute kids. You can find her blogging about travel, crafts, recipes and life at Making of a Mom.